Welcome to GrannysNotes.com, featuring Sue Gerard's books and her weekly column, "Granny's Notes", published from 1994 to 2010.
Sue Gerard (1914 - 2010) was famous in mid-Missouri for her "Granny's Notes" -- she wrote journals and stories about life and history since she was young. Sue Gerard started compiling her memories into books for her children and grandchildren and eventually offered them to the community. Her weekly column in the Columbia Daily Tribune was a success for sixteen years. She published her writing for years, in magazines and newspapers including Reader's Digest, Better Homes and Gardens, Ebony, The Farm Home Journal, and others.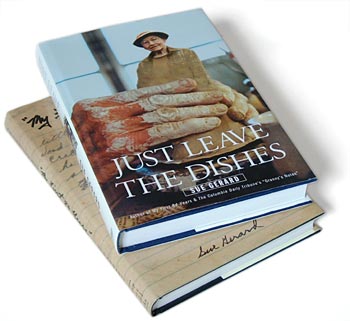 The success of her column encouraged her to finally publish a book in 1998, My First 84 Years. Sue Gerard released her second book in 2002, Just Leave the Dishes, available in bookstores now.
If you're looking for something to read and enjoy, you've come to the right place. This website offers the complete collection of "Granny's Notes" published in the Tribune the last sixteen years. Click here to begin reading
Sue Gerard's books are available in select bookstores. My First 84 Years and Just Leave the Dishes are both available online. Click here to shop



---
Sue Gerard (1914-2010) was a folk artist, author, grandmother, potter, teacher in Columbia, Missouri
Website by
Peter Gerard